Transition Studies Engineering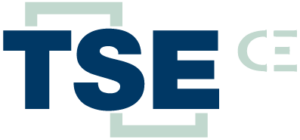 Basic Information
Transition Studies Engineering (CE) is a pre-master program for students who already hold a Bachelor's degree in a closely related discipline, but are still lacking significant skills that are expected for an admission to the MSc program in Computational Engineering at FAU.
The 2-semester-program provides students with the necessary theoretical and experimental background in Scientific Computing and Computational Engineering, and besides these advanced technical courses, students will carry out a specific research project. An introduction to "Living and Studying in Germany" and a module of free choice complete the program.
The first semester will be taught remotely with the help of online courses on FAU's digital learning platform StudOn. For the second semester, students will come to FAU and focus on improving their scientific skills.
After a successful completion of Transition Studies Engineering, students will be eligible for FAU's MSc program in Computational Engineering.
Quick Information
| | |
| --- | --- |
| Program type: | pre-master |
| Teaching language: | English |
| Duration: | 2 Semesters (1 year) |
| Application: | Transition Studies Engineering will be offered to students who have applied for the Master's program in Computational Engineering and have received a rejection-letter that offers them the possibility to apply for the TSE program. |
| Start: | winter semester |
| Semester Fee: | www.fau.de |
Structure
The Transition Studies Engineering at FAU is a full-time, two-semester pre-master program in English that starts every winter semester.
The first semester (October-February) is a digital semester. Students can study from home and do not have to be present at FAU. They will receive online courses dedicated to "Basics for Computational Engineering", "Elementary Numerical Mathematics", "Academic English" and to "Living and Studying in Germany". At the end of the first semester, students will take written/oral tests and will receive recommendations based on their test results.
During the second semester (March/April-August) students will take courses at FAU in Erlangen. They will join seminars, projects and courses focusing on "Scientific Computing". To complete the second semester successfully, students will have to pass examinations according to their choice of modules.
For the successful completion of the Transition Studies Engineering German language skills (level A1) are also required. These can be acquired during the one-year program.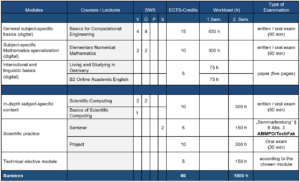 Cost
Students will close a contract with FAU for the whole duration of the program. The program is currently free, but tuition fees will be charged in the future.
As Transition Studies Engineering is not a regular Bachelor's or Master's degree program, FAU is be legally obliged to charge tuition fees.
Admission
Students have to apply for the Master's program in Computational Engineering first. If candidates lack the required qualification for the Master's program but are eligible for Transition Studies Engineering, they will receive a respective invitation with the rejection-letter for the master program.
In next step, students have to apply via Campo for the TSE and upload their invitation to join the program. After that, students will close a contract with FAU that allows them to be enrolled as student of Transition Studies Engineering for the 1-year duration of the course.
Additional requirements are:
proof of English language skills on level B2 as defined by the Common European Framework of Reference
proof of 3 months practical experience in a relevant field
Please note : until the enrollment process starts, there is no need to submit hardcopies by post.
Additional Information
Even though students study the first semester remotely, we recommend them to apply for a study visa early enough. Depending on their home country, processing times can be considerably long and therefore, our administration provides students with an admission letter early in the process that states clearly that students are expected to arrive in Erlangen before the beginning of the second semester.
Please be aware, that only students who passed the final examinations of the Transition Studies Engineering successfully will be eligible for the Master's program of Computational Engineering.
For further information, please see the module handbook and the study and examination regulations.
Welcome Event
Welcome Presentation TSE
Contact